Programm: "Farocki Now: A Temporary Academy", 18.-21. Oktober 2017, HKW & silent green, Berlin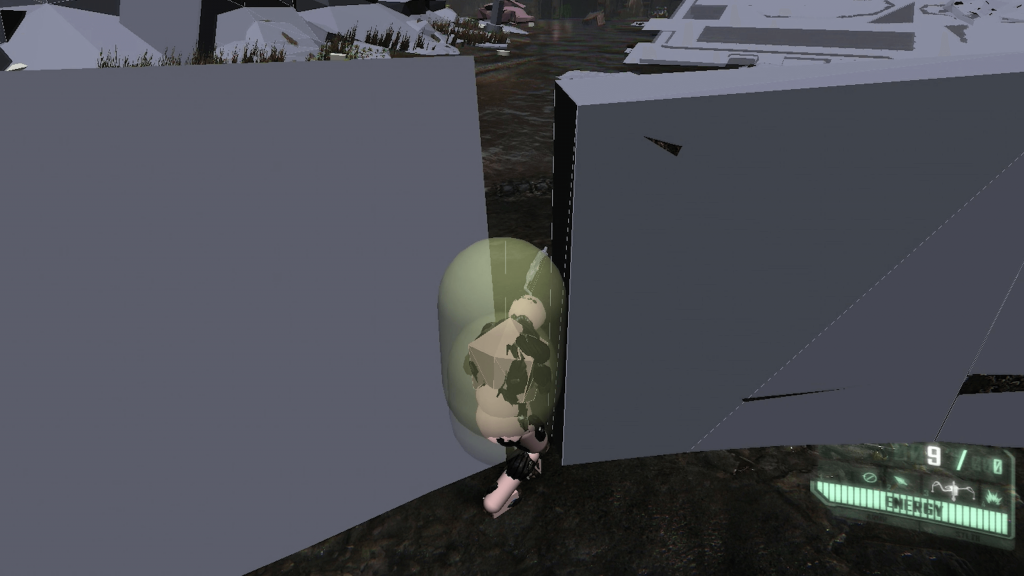 (c) Harun Farocki GbR, Parallele II (Still), 2014
Im Herbst 2017 findet in Berlin die Harun Farocki Retrospektive statt. Die zwei Ausstellungen im Neuen Berliner Kunstverein (n.b.k.) und bei Savvy Contemporary eröffnen am 13. September, am 15. September beginnt ein umfangreiches Programm mit sämtlichen Filmen und Fernseharbeiten im Arsenal.
Im Rahmen der fünf-monatigen Retrospektive errichten wir vom 18. bis zum 21. Oktober 2017 eine edukativ-performative Plattform im Haus der Kulturen der Welt (HKW) und im silent green Kulturquartier: An vier Tagen wird "Farocki Now: A Temporary Academy" das Forum für Workshops, Präsentationen und Debatten bilden, die Arbeit und Denken Harun Farockis für die Gegenwart erschließen, neu kontextualisieren und produktiv machen. Sechs Studiengruppen von Hochschulen, Universitäten und selbst-organisierten Instituten aus Alexandria, Berlin, Jakarta, Philadelphia und Potsdam stellen ihre mehrmonatigen Forschungen vor, die von Farockis Werk im engeren oder weiteren Sinne ausgegangen sind.
Als Auftakt zur Akademie präsentieren HaFI und das Haus der Kulturen der Welt am 18. Oktober "Accessing Images", einen diskursiven Abend über die Zugänglichkeit und Verfügbarkeit von Bildern in einer von Hochleistungsalgorithmen, künstlicher Intelligenz, verzweigten Datenstrukturen, politischen Machtansprüchen und legalen Rahmenbedingungen geprägten visuellen Gegenwart. Ausgehend von Harun Farockis Arbeit mit und in Bildern, wird "Accessing Images" die Umrisse einer visuellen Pädagogik diskutieren, die sich den Herausforderungen einer wachsenden Autonomie "operativer Bilder" (Farocki) und des drohenden Verlusts von visueller Handlungsfähigkeit stellt.
Die Akademiesprache ist Englisch.
Eintritt frei.
Mittwoch, 18.10.
Haus der Kulturen der Welt
19 Uhr: Accessing Images
Begrüßung durch Anselm Franke (HKW)
Einleitung in den Abend durch Tom Holert, Doreen Mende und Volker Pantenburg (HaFI)
19.30 Uhr: Vorträge und Diskussionen, moderiert von Sven Lütticken
Misguided Eyes von Natascha Sadr Haghighian
The Problem of the Negro for Cinematography von Kodwo Eshun
20.15 Uhr: Pause
20.30 Uhr: Vorträge und Diskussionen, moderiert von Sven Lütticken
Planetary Processing von Susan Schuppli
Visualizing Surveillance von Laura Mulvey
21.15 Uhr: Abschließende Diskussion mit Sven Lütticken zusammen mit allen Teilnehmer*innen
Donnerstag, 19.10.
silent green
10 – 13 Uhr: Building Blocks
Projekt von der DFFB − Deutsche Film- und Fernsehakademie Berlin
Mit Michael Baute, Vivien Kristin Buchhorn, Julia Katharina Milz, und Ewelina Aleksandra Rosinska
14.30–17.30 Uhr: Reality would have to begin. Speaking about Farocki
Eine kuratierte Diskussion von MASS Alexandria/Ägypten
Mit Asmaa Barakat, Marianne Fahmy, Assem A. Hendawi, Ash Moniz, Nadia Mounier (aus der Ferne), und Nardeen Nabil, moderiert von Berit Schuck und Bassam El Baroni mit Sandra Schäfer als eingeladenem Gast
19.30 Uhr: Navigation
Gesprächsrunde mit Mitgliedern des Harun Farocki Instituts und Sven Lütticken
Freitag, 20.10.
silent green
10–13 Uhr: PiL (Politicizing image Ltd.)
Projekte der Mitgliedern des Institut ruangrupa, Forum Lenteng, OK.Video, Lab Laba-Laba, and 69 Performance Club, Jakarta/Indonesien
Mit farid rakun (Institut ruangrupa), Abi Rama (Forum Lenteng/69 Performance Club, aus der Ferne), Raslene (Lab Laba-Laba), und Anggraeni Dwi Widhiasih (Koperasi Riset Purusha/Forum Lenteng)
14.30–17.30 Uhr: Against
Projekte des Studiengangs Europäische Medienwissenschaft der Fachhochschule Potsdam / Universität Potsdam
Mit Jan Distelmeyer, Pune Djalilehvand, Daniel Franz, Morgana Karch, Victoria Kuo, Daniel Paschen, Judith Pietreck, und Endi Tupja
19.30 Uhr: Borders: After Farocki / Ehmann's Labour in a Single Shot
Projekt von Studierenden des Film & Media Arts MFA Program der Temple University, Philadelphia/USA
Mit Peter d'Agostino, Nora M. Alter, Madeleine Bishop, Jonas Denzel, Sarah Drury, Samantha Heth, Gabriella Gungon Lopez, Althea Mengxi Rao, und Sonali Udaybabu
Samstag, 21.10.
silent green
10–13 Uhr: LARP: Brand New Island
Live Action Role Play mit Studierenden der Lensbased Class an der Universität der Künste Berlin
Mit Viktor Bone, Josh Crowle, Charlotte Eifler, Giorgi Gago Gagoshidze, Tania Ilishenko, Jonathan Jung, Laura Katzauer, Peter Kirk, Adrian Knuppertz, Can Kurucu, Magdalena Mitterhofer, Bruno Siegrist, Soma Sohrabi, Hito Steyerl, Mizu Sugai, Mario Udzenija, and Andres Villarreal
—> Die Veranstaltung ist für angemeldete Teilnehmer*innen, die eine aktive Rolle im LARP haben möchten. Die Besucherzahl ist begrenzt. Wir bitten um Registrierung vorab bei: gio.gago@gmail.com
Mehr Informationen hier.
14.30 Uhr: Desktop Intervention
Von Kevin B. Lee(Paris)
Das Handout ist als PDF hier verfügbar.
Adressen:
Haus de Kulturen der Welt
John-Foster-Dulles-Allee 10
10557 Berlin
silent green
Gerichtstraße 35
13347 Berlin
*Die Harun Farocki Retrospektive ist ein Projekt des Neuen Berliner Kunstvereins (n.b.k.) in Kooperation mit dem Arsenal – Institut für Film und Videokunst, dem Harun Farocki Institut, der Harun Farocki GbR, dem silent green Kulturquartier, dem Verlag der Buchhandlung Walther König, Savvy Contemporary und dem Haus der Kulturen der Welt im Rahmen der Berlin Art Week, gefördert von der Senatsverwaltung für Kultur und Europa. Die Akademie wird unterstützt von: Deutsche Film- und Fernsehakademie Berlin, Europäische Medienwissenschaft – Fachhochschule Potsdam/Universität Potsdam, Goethe-Institut, Gudang Sarinah Ekosistem, Institut für Auslandsbeziehungen, MASS Alexandria, Mophradat, Temple University's Center for the Performing and Cinematic Arts.
18.09.2017 — Projekte / Veranstaltung