Program: "Farocki Now: A Temporary Academy", October 18-21, 2017, HKW & silent green, Berlin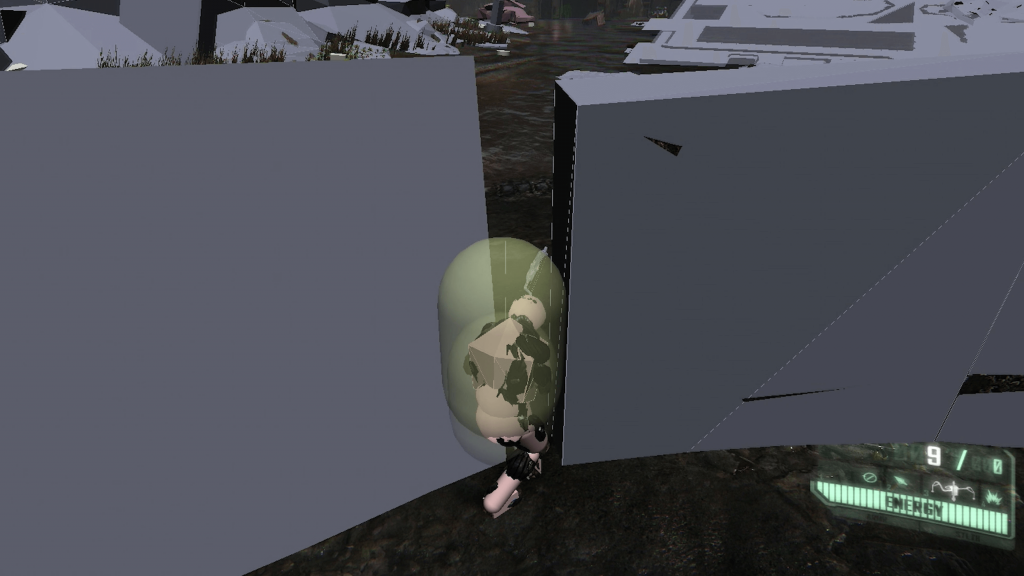 (c) Harun Farocki GbR, Parallel II (still), 2014
In the fall of 2017 the Harun Farocki Retrospective will be held in Berlin. The two exhibitions in the Neuen Berliner Kunstverein (n.b.k.) and at Savvy Contemporary open on September 13, and on September 15 a comprehensive program begins in Arsenal with all the films and TV work.
Within the framework of the five month retrospective we will be establishing an educational-performative platform at the Haus der Kulturen der Welt (HKW) and the silent green Kulturquartier from October 18 to 21, 2017. On four days "Farocki Now: A Temporary Academy" will serve as a forum for workshops, presentations, and debates which explore the contemporary relevance of Harun Farocki's work and thought, placing it in new contexts and activating its productive potential. Six study groups from art schools, universities and self-organized institutes from Alexandria, Berlin, Jakarta, Philadelphia, and Potsdam will present their months-long research extending from Farocki's work.
For the opening of the Temporary Academy on October 18, HaFI and HKW host "Accessing Images," a discursive evening on the accessibility and availability of images in contemporary visual cultures marked by high performance algorithms, ramified data structures, political claims to power and rigid legal frameworks. Taking its cue from Farocki's labor with and in images, "Accessing Images" aims at debating the outlines of a visual pedagogy capable of facing the challenge of an increasing autonomy of "operational images" (Farocki) and the impending loss of visual agency.
The academy will be held in English.
Free entry.
Wednesday 18.10.
Haus der Kulturen der Welt
7 p.m. Accessing Images
Welcoming address from Anselm Franke (HKW)
Introduction to the evening by Tom Holert, Doreen Mende, and Volker Pantenburg (HaFI)
7.30 p.m. Lectures and discussions, moderated by Sven Lütticken
Misguided Eyes by Natascha Sadr Haghighian
The Problem of the Negro for Cinematography by Kodwo Eshun
8.15 p.m. Break
8.30 p.m. Lectures and discussions, moderated by Sven Lütticken
Visualizing Surveillance by Laura Mulvey
Planetary Processing by Susan Schuppli
9.15 p.m. Concluding discussion with Sven Lütticken in conversation with all the speakers.
Thursday 19.10.
silent green
10 a.m. – 1 p.m. Building Blocks
Project from the Deutsche Film- und Fernsehakademie Berlin – DFFB students
With Michael Baute, Vivien Kristin Buchhorn, Julia Katharina Milz, and Ewelina Aleksandra Rosinska
2.30 p.m. – 5.30 p.m. Reality would have to begin. Speaking about Farocki
An ongoing curated discussion with MASS Alexandria/Egypt
With Asmaa Barakat, Marianne Fahmy, Assem A. Hendawi, Ash Moniz, Nadia Mounier (from afar), and Nardeen Nabil, moderated by Berit Schuck and Bassam El Baroni with Sandra Schäfer as invited guest
7.30 p.m. Navigation
Round table discussion with members of the Harun Farocki Institut and Sven Lütticken
Friday 20.10.
silent green
10 a.m. – 1 p.m. PiL (Politicizing image Ltd.)
Projects from members of the Institut ruangrupa, Forum Lenteng, OK.Video, Lab Laba-Laba, and 69 Performance Club, Jakarta/Indonesia
With farid rakun (Institut ruangrupa), Abi Rama (Forum Lenteng/69 Performance Club, from afar), Raslene (Lab Laba-Laba), and Anggraeni Dwi Widhiasih (Koperasi Riset Purusha/Forum Lenteng)
2.30 p.m. – 5.30 p.m. Against
Projects from the European Media Studies program of the University of Applied Sciences Potsdam/University Potsdam
With Jan Distelmeyer, Pune Djalilehvand, Daniel Franz, Morgana Karch, Victoria Kuo, Daniel Paschen, Judith Pietreck, and Endi Tupja
7.30 p.m. Borders: After Farocki / Ehmann's Labour in a Single Shot
Project from the Temple University Film & Media Arts MFA Program, Philadelphia/USA
With Peter d'Agostino, Nora M. Alter, Madeleine Bishop, Jonas Denzel, Sarah Drury, Samantha Heth, Gabriella Gungon Lopez, Althea Mengxi Rao, and Sonali Udaybabu
Saturday 21.10.
silent green
10 a.m. – 1 p.m. LARP: Brand New Island
Live Action Role Play with students of the Lensbased Class of the Berlin University of the Arts
With Viktor Bone, Josh Crowle, Charlotte Eifler, Giorgi Gago Gagoshidze, Tania Ilishenko, Jonathan Jung, Laura Katzauer, Peter Kirk, Adrian Knuppertz, Can Kurucu, Magdalena Mitterhofer, Bruno Siegrist, Soma Sohrabi, Hito Steyerl, Mizu Sugai, Mario Udzenija, and Andres Villarreal
—> The event is for registered participants only, who are willing to play an active role in the game. Attendance to the LARP for registered audience only. For registration, please contact: gio.gago@gmail.com
More information here.
2.30 p.m. Desktop Intervention
By Kevin B. Lee(Paris)
The handout is available as pdf here.
Adresses:
Haus der Kulturen der Welt
John-Foster-Dulles-Allee 10
10557 Berlin
silent green
Gerichtstraße 35
13347 Berlin
* The Harun Farocki Retrospective is a project of the Neuer Berliner Kunstverein (n.b.k.) in cooperation with the Arsenal Institute for Film and Video Art, the Harun Farocki Institut, the Harun Farocki GbR, the silent green Kulturquartier, Verlag der Buchhandlung Walther König, Savvy Contemporary, and Haus der Kulturen der Welt within the framework of the Berlin Art Week and is sponsored by the Senate Department for Culture and Europe. The Farocki Now Academy is supported by: Deutsche Film- und Fernsehakademie Berlin, European Media Studies – University of Applied Sciences Potsdam/Potsdam University, Goethe-Institut, Gudang Sarinah Ekosistem, Institut für Auslandsbeziehungen, MASS Alexandria, Mophradat, and Temple University's Center for the Performing and Cinematic Arts.
September 18th, 2017 — Projects / Event