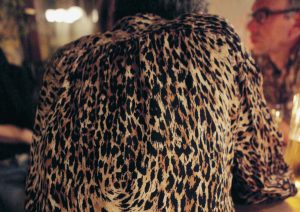 Harun Farocki's Birthday 2014 – Photo (c) Filipa César
Sign up for HaFI Friends today and help give the Harun Farocki Institut a lasting future.
As a non-profit organization without commercial income, we rely primarily on donations, voluntary work to finance our minimal infrastructure and project funding. Occasional funded collaborations have also enabled us to develop programming, publishing, and research projects with other organizations and partners.
Become a Friend! You can contribute to HaFI's ability to multiply and expand what Harun Farocki called our "labor contact points."
From now on we offer the possibility of recurring donations via Paypal or credit card:
For a SEPA direct debit you can download and fill in the form here and send it back to us by post or email (info@harun-farocki-institut.org)
Otherwise, bank transfers are still possible:
Stiftung Harun Farocki Institut
IBAN: DE31 1012 0100 1004 0723 62
BIC: WELADED1WBB
Bank: Weberbank Actiengesellschaft
Reference Purpose: HaFI Friends Donation
Donations are tax deductible. A bank statement is sufficient proof of donations up to 300 €. Beyond this amount, a donation receipt will be issued.