Konferenz und Workshops: BLACK BOX EAST: "Post-Communist" Laboratories of Globalization, Berliner Gazette, 23.–25. Sep. 2021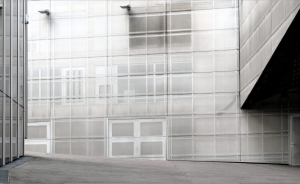 Unsere Kooperationspartnerin, die Berliner Gazette organisierte im Rahmen ihrer Jahreskonferenz vom 23.–25. September 2021 fünf Online-Workshops.
Black Box East: "Post-Communist" Laboratories of Globalization nimmt die DDR als Ausgangspunkt für eine kritische Untersuchung von Globalisierungsprozessen und ermöglicht es, diese aus verschiedenen internationalen Perspektiven zu betrachten. So soll "der Osten" von innen, gegen und jenseits nationaler Grenzen neu gedacht werden.
Die aufgezeichneten Keynotes sind als Videos in der Rubrik Talks verfügbar. Darüber hinaus brachten fünf Workshops Aktivist*innen, Forscher*innen und Kulturschaffende aus mehr als 20 Ländern zusammen. Mithilfe von Big Blue Button, einer Open-Source-Alternative zu Datenüberwachungsprogrammen von Unternehmen wie Zoom, wurde den Teilnehmer*innen ermöglicht, gemeinsame Projekte zu entwickeln. Die Ergebnisse, zu denen verschiedene Multimedia-Geschichten, zwei Spiele, eine digitale Ausstellung und ein Theaterstück gehören, sind in der Rubrik Projects auf der Website zu finden.
01.10.2021 — Projekte / Veranstaltung