HaFI 012: Ben Alper & Stanley Wolukau-Wanambwa: Hiding in Plain Sight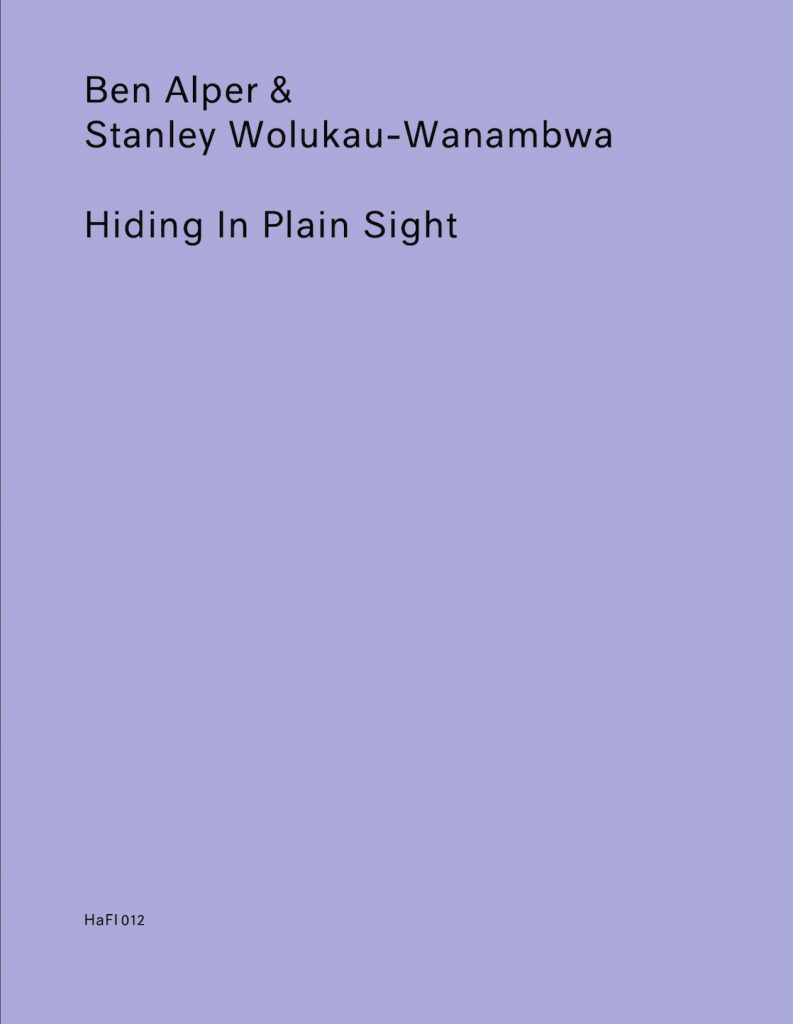 Ben Alper und Stanley Wolukau-Wanambwa erweitern maßgeblich den Umfang und die Funktionen der HaFI-Heftreihe und präsentieren visuell unbekannte und vergessene Gesten aus den Archiven der amerikanischen Bildberichterstattung aus der Mitte des 20. Jahrhunderts. Ihr ikonografischer Essay, eine Art Bilderatlas, untersucht eingehend den Begriff "hide" ("verhüllen" oder "verstecken") und die Frage, wie normative Beziehungen zum Sichtbaren Machtverhältnisse zu verschleiern helfen. Wie können, wie sollen diese Bilder betrachtet werden? Und wie verunsichern sie den zeitgenössischen Blick?
Ben Alper ist ein Künstler und Verleger aus North Carolina. Er ist 1/3 von Sleeper, einem Verlagsstudio, das mit Fotografie und Text arbeitet, und er ist Mitbegründer von A New Nothing, einem Online-Projektraum, der visuelle Gespräche zwischen Künstler*innen ermöglicht. Seine Arbeiten wurden sowohl national als auch international ausgestellt und veröffentlicht. In den letzten sechs Jahren hat Alper sechs Publikationen verfasst oder mitverfasst.
Stanley Wolukau-Wanambwa ist ein Fotograf und Autor, der Essays für verschiedene Zeitschriften, Monographien und Anthologien verfasst und seine Arbeiten international ausgestellt hat. Er ist der Direktor des MFA-Programms für Fotografie an der Rhode Island School of Design.
Die Broschüre ist bei Motto Books  zum Preis von 10 Euro erhältlich.
* HaFI 012 erscheint im Rahmen von Archive außer sich, einem Projekt des Arsenal – Instituts für Film und Videokunst in Zusammenarbeit mit dem Haus der Kulturen der Welt im Rahmen von The New Alphabet, einem HKW Projekt, das vom Beauftragte der Bundesregierung für Kultur und Medien gefördert wird aufgrund der Entscheidung des Deutschen Bundestages.
01.09.2020 — Projekte / Publikation