[Exhibition]: Drawing the Line by Cathy Lee Crane, July 15-24, 2022, Gerichtstr. 45, Berlin-Wedding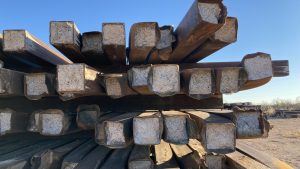 Throughout the month of July, HaFI will present the latest works by Cathy Lee Crane on the occasion of her current Harun Farocki Residency in Berlin, supported by the Goethe-Institut. They chart Crane's ongoing research on the US-Mexican borderlands. From July 15–24, we will be showing an iteration of the multiple platform hybrid film series DRAWING THE LINE as a 14-channel installation in an independent project space in Berlin-Wedding.
DRAWING THE LINE explores the history of the western boundary between the United States of Mexico and the United States of America. Through its numerous iterations—here a 14-channel work in progress—the project confronts the legacy of the US/Mexico Border Survey Commission (1850-1853) that endeavored to mark this line in the desert floor. Moving west along the borderline running west from El Paso to the Pacific Ocean, this project builds its stories through staging, interviews, observational documentary, sonic records, and the archive in collaboration with those living in the shadow of the Commission's arbitrary line.
The fourth of this project's iterations—presented here for the first time—proposes a mosaic portrait of the borderlands (each channel associated with one of the many crossings between El Paso and Tijuana). The sculptural element, fabricated by James Patock, is built to evoke the border fence that over the last five years has been torn down and stacked as metal tubing in the desert. Removed to be replaced by taller panels. This project takes on the problem of linearity itself by parsing sections of its ongoing historical investigation within varied and specific contexts.
The project's first film released from this ongoing research was the feature-length film CROSSING COLUMBUS (2020) followed by CounterStorytelling published in the online Now! Journal Stories Left Out edition.
CROSSING COLUMBUS will be screened at the Arsenal Cinema on July 27, 2022.
Finally, the short film terrestrial sea was released this year and has been touring in the (X)-trACTION collective screening series.
(X)-trACTION will be screened at the Arsenal Cinema on July 29, 2022.
DRAWING THE LINE
Opening: July 15, from 6 pm
Sat 16, Sun 17 July
Fri 22, Sat 23, Sun 24 July
From 2 pm to 9 pm and outside these hours on request: info@harun-farocki-institut.org

EXTENDED OPENING HOURS: Thu. July 28 from 4-7 p.m.; Tue. Aug. 2 from 1-5 p.m.
Location: Gerichtstrasse 45, Backyard
13347 Berlin
Free admission
July 4th, 2022 — Projects / Event