Dezember 2020: Schauplatz "Picknick am Fluss"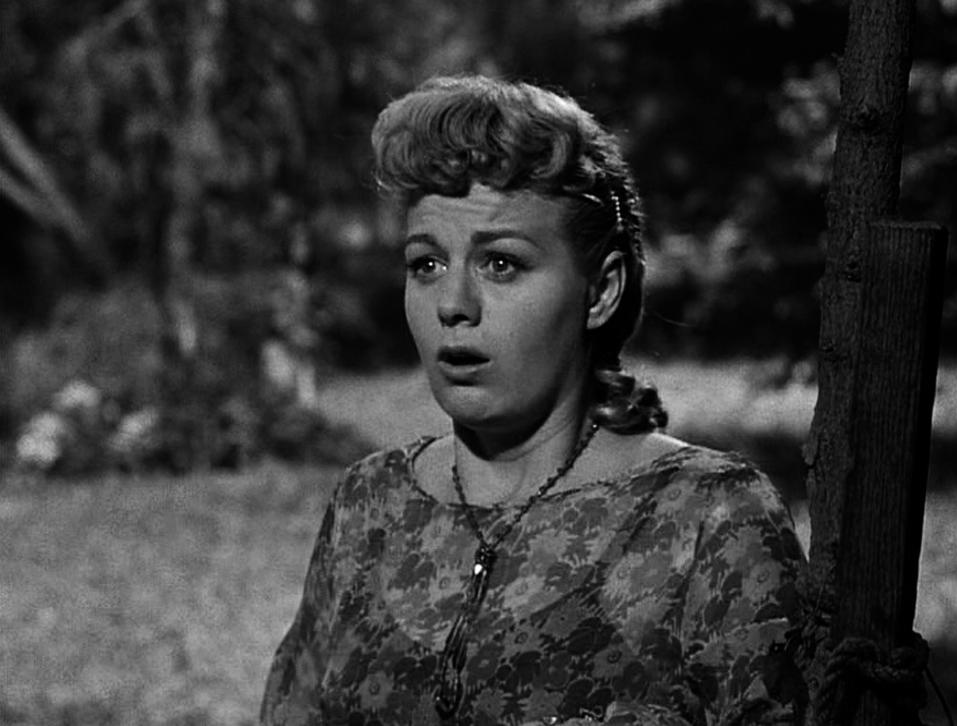 THE NIGHT OF THE HUNTER ist, neben anderem, ein Weihnachtsfilm. 2006 erschien das Buch MINUTENTEXTE. THE NIGHT OF THE HUNTER, in dem 93 Autor*innen über je eine Minute des Films von Charles Laughton schrieben.
Bei der Finanzierung des Buchs half eine Vorzugsausgabe, der eine CD mit gelesenen Minuten beilag. Auch Harun Farocki las seine Minute, die 23. des Films. Als Bild wählte er den oben abgebildeten Moment mit Shelley Winters.
Hier zunächst die Tonspur der Minute.
Und hier Farockis Text.
22.12.2020 — Archiv / Schaufenster