Dezember 2017: Maximum Security University (#06)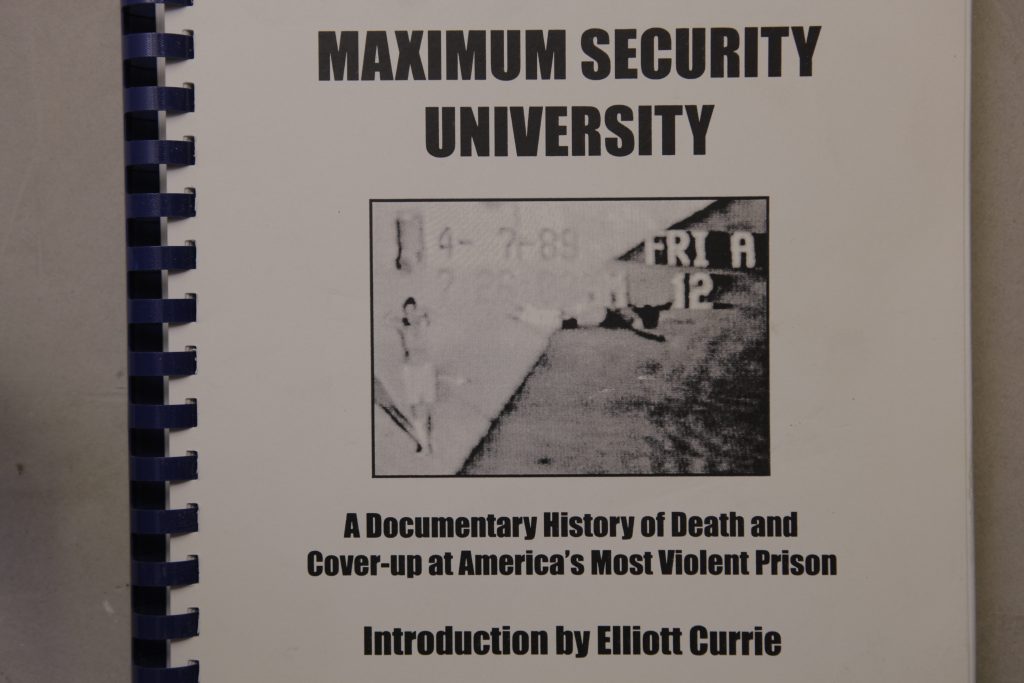 Eins der Dokumente aus der Recherchearbeit zu ICH GLAUBTE GEFANGENE ZU SEHEN (2000) und GEFÄNGNISBILDER (2000): Eine umfassende schriftliche Dokumentation der Gruppe California Prison Focus. Das Konvolut bildete 1997 den Hintergrund zum Dokumentarfilm "Maximum Security University", den man hier ansehen kann.
Aus einer zeitgenössischen Rezension von Film und Buch: "[Tom] Quinn has compiled this book of lawsuit documents, newspaper articles (many of which were based on information and documents Quinn provided journalists). The booklet is an essential accompaniment to the video of the same title Quinn produced.
Together the video and book paint the most detailed, credible and reliable account of what transpired at Corcoran. The myth of the country club prison is shattered when confronted with the reality of what modern American prisons are like today. These materials are powerful organizing tools that should be seen in every community impacted by the prison industrial complex."
Die USA-Recherche zu Farockis Film und Installation wurde von der Filmemacherin Cathy Lee Crane übernommen. Farockis Arbeiten zum "prison industrial complex" sollen 2018 Ausgangspunkt eines Projekts des Farocki Instituts sein.
30.12.2017 — Archiv / Schaufenster