HaFI 013: Harun Farocki: On the History of Labor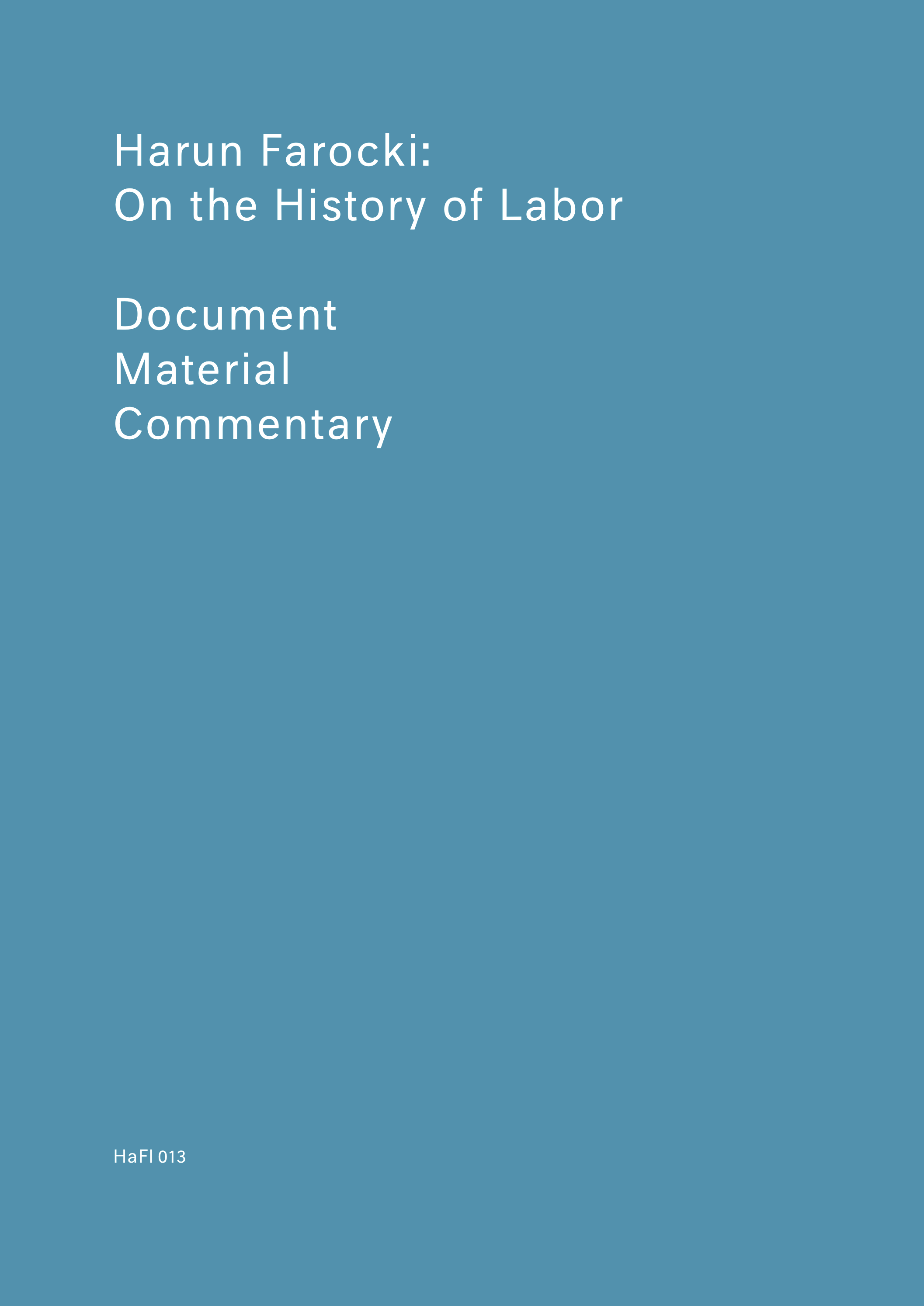 A glimpse into the genesis of Harun Farocki's film IMAGES OF THE WORLD AND THE INSCRIPTION OF WAR (1988), which evolved from the unrealized project "On the History of Labor" between 1985 and 1988.
The booklet contains the project draft that Farocki wrote to apply for funding in the spring of 1986, a letter to Radio Free Berlin (SFB) editors Jürgen Tomm and Bernd Schauer, a list of research locations, a short report to "Filmbüro NRW" (Film office North Rhine-Westphalia), a newspaper article by Farocki on the "Technology of Vision", and a research bibliography that Farocki drew on during this period. A commentary by Volker Pantenburg outlines how "On the History of Labor" evolved into "Images / History", then IMAGES-WAR (1987) and finally IMAGES OF THE WORLD.
Stills from IMAGES OF THE WORLD and from unused footage make palpable how the focus of the project shifted and how, in the process, the 1944 aerial photographs of Auschwitz-Birkenau taken by the Allies increasingly attracted Farocki's attention.
The booklet costs 7 Euro and can be ordered here at Motto Books.
* HaFI 013 is published within the framework of Archive außer sich, a project of Arsenal – Institute for Film and Video Art in cooperation with Haus der Kulturen der Welt as part of The New Alphabet, a HKW project supported by the Federal Government Commissioner for Culture and the Media due to the ruling of the German Bundestag.
November 6th, 2020 — Projects / Publication