HaFI Presents #02: HARD SELLING, dir. Harun Farocki, (FRG 1991), November 20, 2019, Arsenal Cinema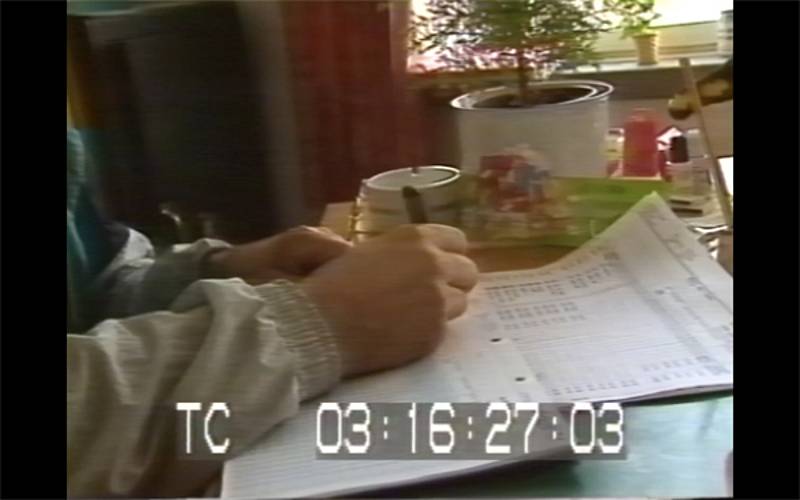 Changes in political system produce images, words, and sounds. The Harun Farocki Institut presents the unfinished film HARD SELLING (Harun Farocki), conversations with an Adidas travelling salesman in Brandenburg in 1991 which describe the transition from East Germany to a market capitalist system by way of sport and leisure items.
Unfortunately Alice Creischer and Andreas Siekmann cannot be present, as announced in the Arsenal program. We will organize an event with them at a later stage.
Alongside HARD SELLING, a 30 minute chapter from Peter Delpeut's TV documentary DE TIJDMACHINE (1996) (THE TIME MACHINE) will now be screened, in which Farocki shows excerpts from his and Andrei Ujica's VIDEOGRAMS OF A REVOLUTION and comments upon the relation between camera and history.
Hard Selling (unfinished)
Harun Farocki FRG 1991
Digital file 23 min
De Tijdmachine (The Time Machine)
Peter Delpeut NL 1996
Digital file ca 30 min (excerpt)
The Harun Farocki Institut Presents
Wed, 20.11.2019, 19.00h, Cinema 2
Location: Arsenal – Institut für Film und Videokunst e.V.
Potsdamer Strasse 2, 10785 Berlin
Admission: 8 Euros / 5 Euros (members) / 3 Euros (Children/Berlin-Pass)
An event realized in the framework of Archive Außer Sich
November 15th, 2019 — Projects / Event