April 2019: Biographical Note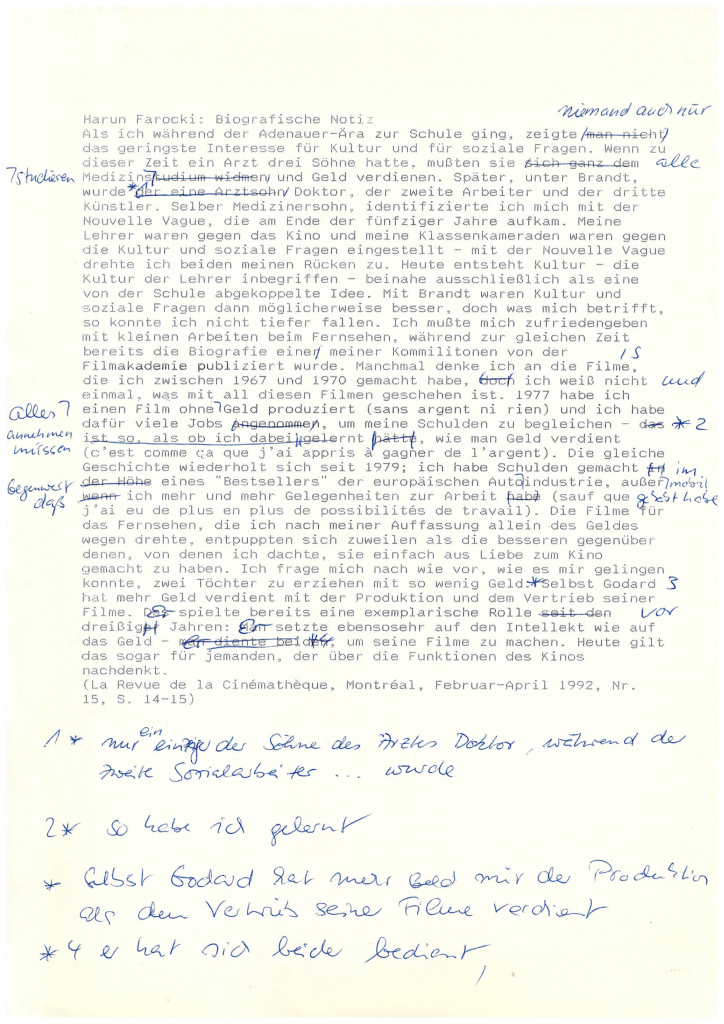 This page was part of the extensive research material that Rolf Aurich and Ulrich Kriest collected when working on the book Der Ärger mit den Bildern. Die Filme von Harun Farocki (Konstanz: UVK 1998). Aurich was so kind to donate this material to HaFI.
The text was published in the early 1990s in Spanish, French, and English, but to our knowledge no German publication exists. Since we cannot identify the handwriting of the corrections and alternative formulations, it remains unclear which version is supposed to be the definitive one. The French passages in brackets indicate that the text was most likely re-translated from the French.
English version (PDF)
Spanish version (PDF)
April 30th, 2019 — Archive / Showcase