Dossier: Westdeutscher Rundfunk in the 1970s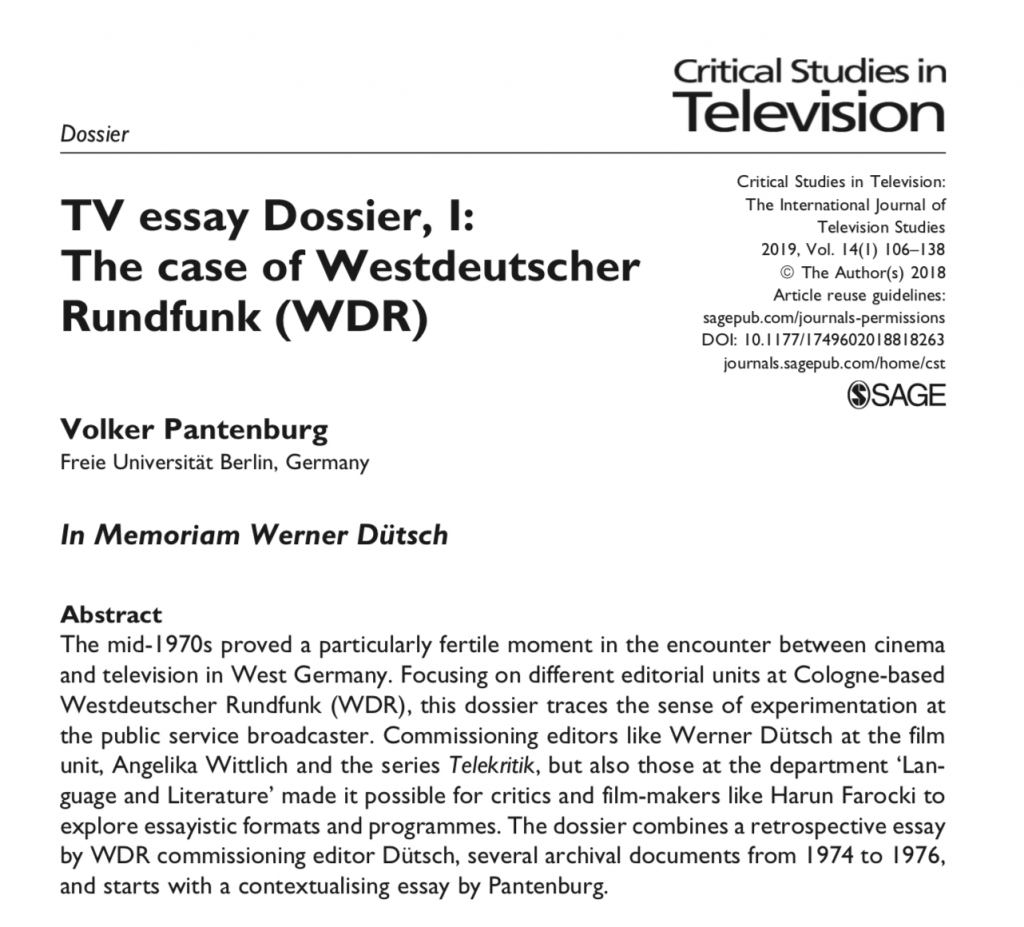 At the Essay Film Festival 2017, the idea emerged to compile a dossier for the journal "Critical Studies in Television" focusing on some of the specificities of the TV branch of "Westdeutscher Rundfunk" in Cologne in the Mid 1970s.
As a first step towards this, the online journal NECSus dedicated its section on "Audiovisual Essays" to this topic in Autumn 2017. It also made three works from this period accessible, amongst others Harun Farocki's "Telekritik" on Basil Wright's SONG OF CEYLON:
* Towards an alternative history of the Video-Essay: The Case of Westdeutscher Rundfunk, Cologne
In March 2019, at the occasion of the Essay Film Festival 2019, featuring works by Günter Peter Straschek including the five part series FILM EMIGRATION FROM NAZI GERMANY, made at WDR (commissioning editor: Werner Dütsch), the dossier has now been published in CST.
It contains a contextualizing essay by Volker Pantenburg, an essay by Werner Dütsch about his work at WDR, and three documents including one page from the draft to ABOUT NARRATION (1975) by Harun Farocki and Ingemo Engström.
The contents of this dossier are (link) are available for free for a short time, then they will be behind a paywall.
April 6th, 2019 — Projects / Research