Filmkritik, Issue 335/336, Nov/Dec 1984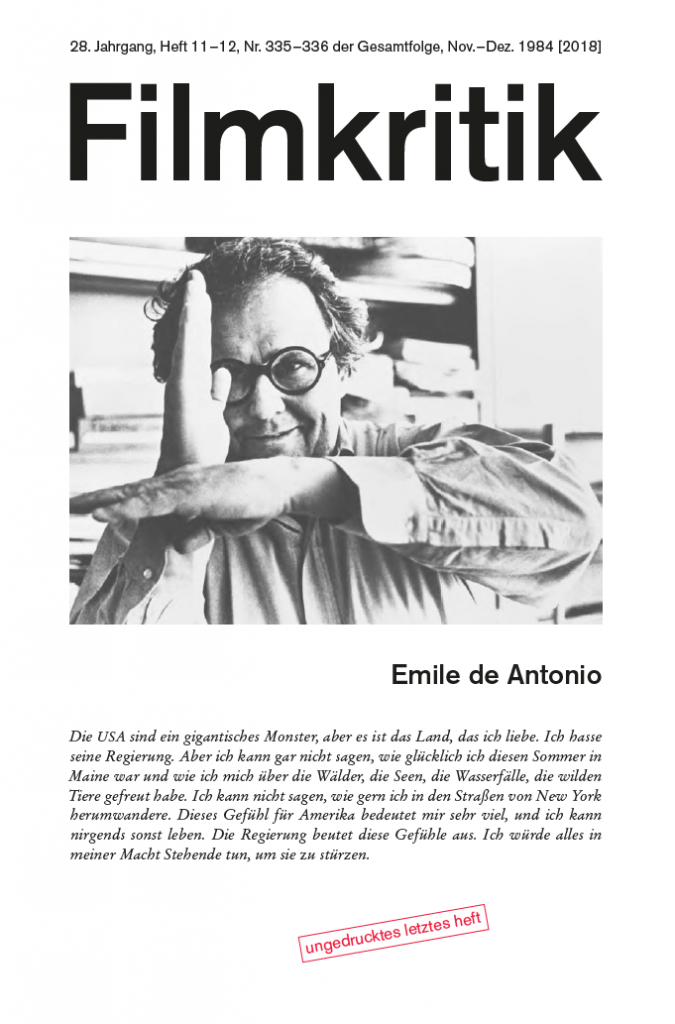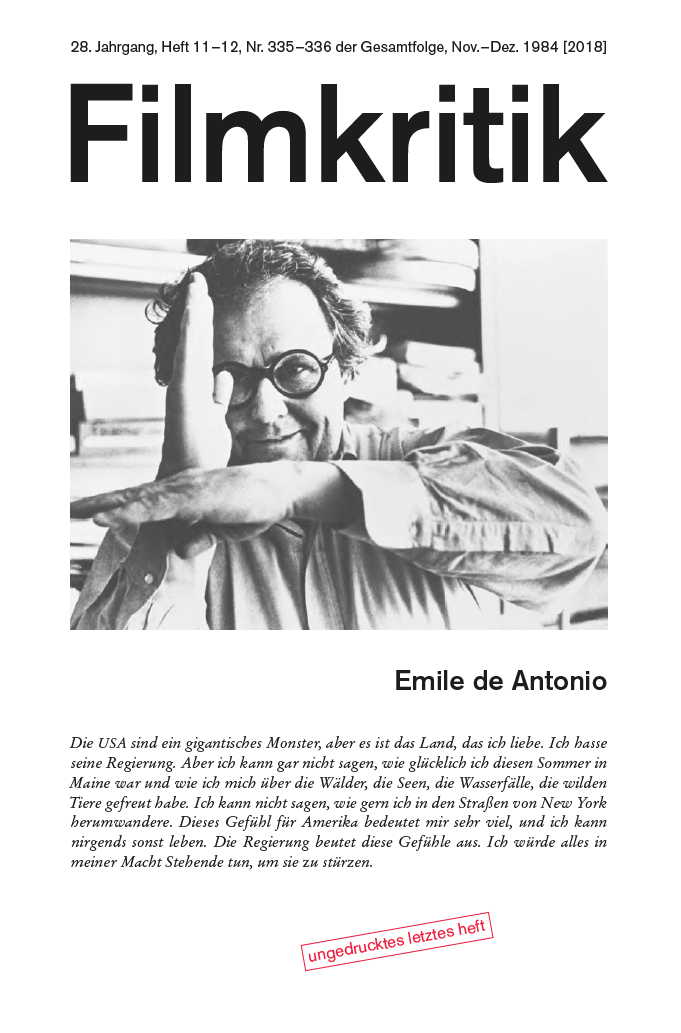 In October 1984, Arno Luik conducted an extensive interview with the American documentary filmmaker Emile de Antonio. "Dee" revisits the beginnings of the New American Cinema and Jonas Mekas, the New York art scene around John Cage, Robert Rauschenberg and others, his own films like IN THE YEAR OF THE PIG, PAINTERS PAINTING, and UNDERGROUND. He also remembers dubious business deals involving nylon ropes and face masks of the US Army.
The resulting 40-page monologue was meant to be an integral part of the issue 335/336 of the German film journal Filmkritik, conceived by Jürgen Ebert. The galley proofs were already finished, but the money to pay the printer was lacking. Filmkritik ceased existing.
The previously unpublished issue will be released during the "Edit Film Culture!" festival. It will also be available in book stores and directly via Brinkmann & Bose.
More information on our contribution with Edit Film Culture! here.
* The publication Filmkritik Nr. 335–336, Nov.-Dez. 1984 is realised within the framework of Edit Film Culture!, a project by silent green Film Feld Forschung gGmbH in cooperation with Jonas Mekas/Anthology Film Archives, Arsenal – Institut für Film und Videokunst e. V., SAVVY Contemporary e.V., Harun Farocki Institut, Spector Books and Lithuanian Culture Institute. Funded by Hauptstadtkulturfonds.
June 30th, 2018 — Projects / Publication