HaFI 003: Harun Farocki: On Display: Peter Weiss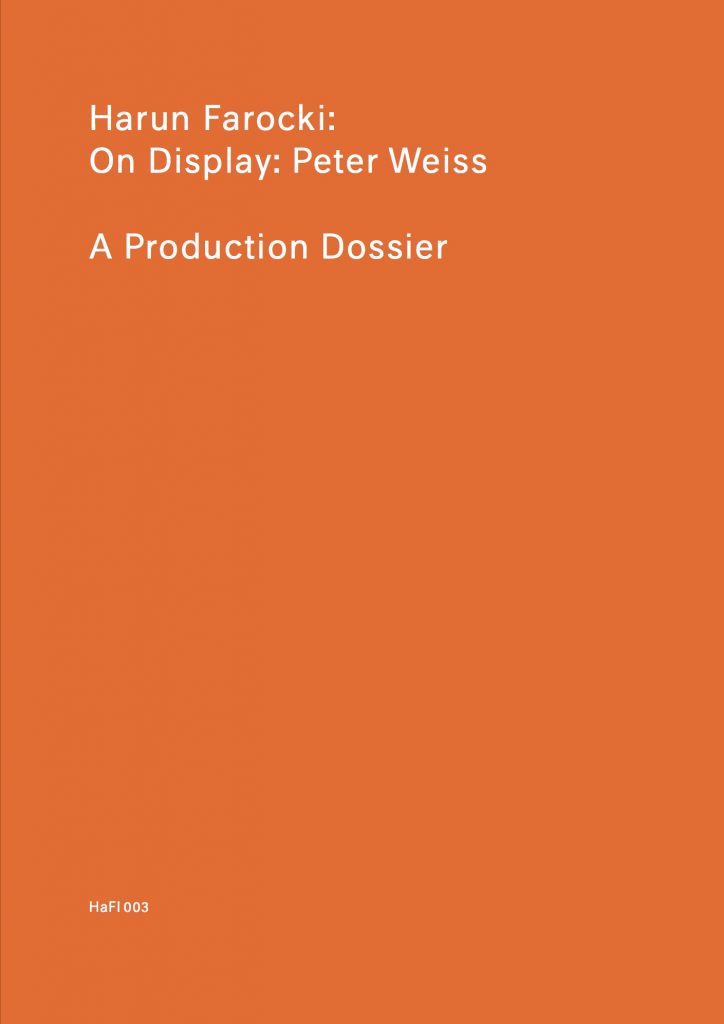 Impressed by Peter Weiss' novel "The Aesthetics of Resistance," whose first volume had been published in 1975, Farocki planned to conduct a long TV interview with Weiss for the German public-broadcaster Westdeutscher Rundfunk (WDR). Realizing the project took longer than hoped, but on June 17 and 18, 1979, the meeting finally took place in Weiss' studio. On Display: Peter Weiss, the result of two days' shooting, was broadcasted on October 19, 1979.
Through the correspondence between Weiss, Farocki, and the editorial department of the WDR, as well as some additional documents, this publication retraces the production history of On Display: Peter Weiss.
HaFI 003 is available for 7 Euro here.
The PDF is available here.
November 11th, 2016 — Projects / Publication