Harun Farocki Residency with Filippo Foscarini: Multimedia Presentation & Discussion with Jošt Franko, November 26, 2023, silent green, Berlin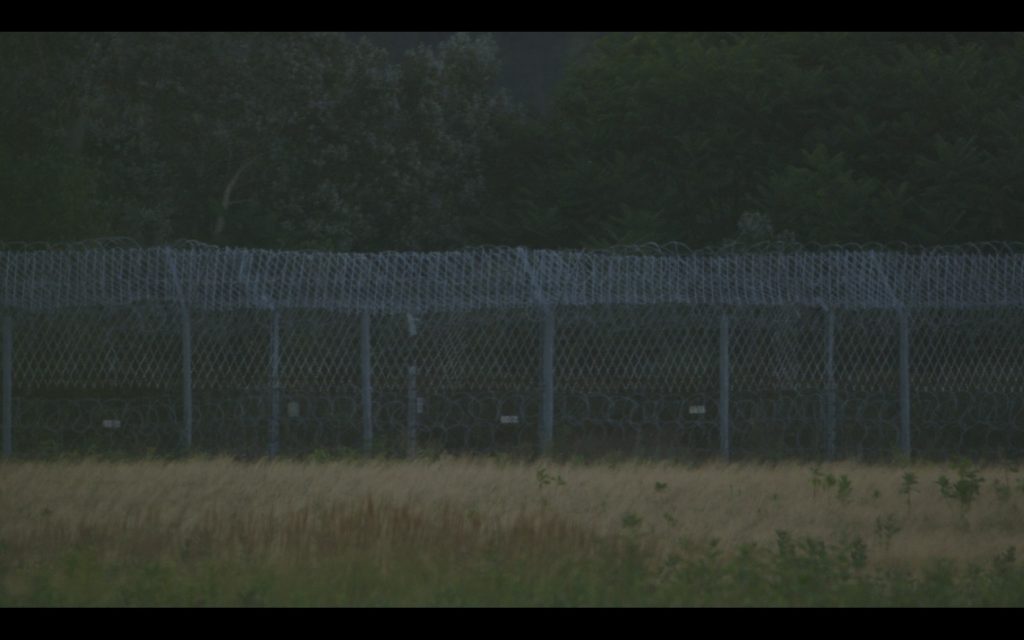 Film still (c) Filippo Foscarini
On Sunday, November 26 at 6 p.m., at silent green Kulturquartier in Berlin, HaFI will present the film project that Filippo Foscarini is currently developing as part of his Harun Farocki Residency.
Foscarini's research focuses on migration in the border areas between Bosnia-Herzegovina, Serbia and Croatia, which are marked by strong geopolitical tensions. On that evening Foscarini will show raw footage recorded in Subotica (Serbia) on the frontline of the Balkan route, where the number of refugees living at the frontier between Serbia and Hungary, waiting to cross the border, has largely increased since 2022. The long nights give rise to all the tacit activities stirring around the border fence.
The guest speaker will be photographer and artist Jošt Franko, who will present his research and engage in conversation with Foscarini.
Sunday, November 26, 2023
6 p.m. Free entry
Multimedia Presentation and discussion
Guest speaker: Jošt Franko (über Zoom)
Moderated by Clio Nicastro 
In English
Venue: Cupola
silent green Kulturquartier
Gerichtstraße 35
13347 Berlin
The Harun Farocki Residency with Filippo Foscarini is an initiative of Kultur Ensemble Palermo (curated by the Goethe-Institut Palermo and the Institut français Palermo) and the Harun Farocki Institut, Berlin, and is the result of a close collaboration between Goethe-Institut and Harun Farocki Institut.
November 21st, 2023 — Projects / Event