[Film Screening and Discussion]: UNREADABLE FUTURE by Hans Carlsson, August 20, 2022, silent green, Berlin-Wedding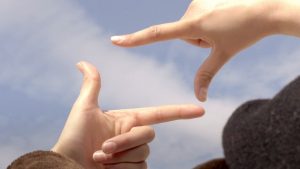 On August 20 at 7:30 p.m., at silent green we present UNREADABLE FUTURE, an essay film by the artist, curator, and author Hans Carlsson, realized as part of his Harun Farocki Residency in Berlin in winter of 2021/22 — supported by International Artists Studio Program in Stockholm (IASPIS).
Taking the format of a video letter to a future where all phonetic letter systems (including the Latin alphabet) have ceased to exist, the narrator, while presenting footage from diverse sources on his desktop screen, dwells on questions of the power of alphabetic representation, the history of the Greek alphabet, and the taxonomy of Atlantic hurricanes.
The screening will be followed by a talk with Hans Carlsson, Sarat Maharaj and Doreen Mende.
UNREADABLE FUTURE
R. Hans Carlsson (Sweden/Germany, 2022), digital file, 40 min., OV with english subtitles
Guest: Hans Carlsson in conversation with Sarat Maharaj and Doreen Mende
August 20, 2022, at 7:30 p.m.
Location: Kuppelhalle at silent green Kulturquartier
Gerichtstraße 35
13347 Berlin
Admission free
The event will be held in English
August 3rd, 2022 — Projects / Event