HaFI Screening and Discussion @ "Visible Evidence" Conference , December 15, 2021, 7h30 pm, Künstlerhaus Mousonturm, Frankfurt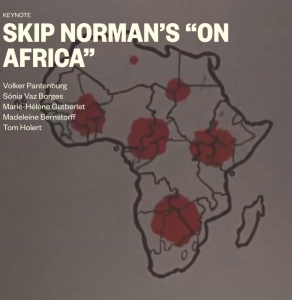 We are very pleased to participate this year in the (hybrid) "Visible Evidence" Conference (December 14-18, 2021) at Goethe University in Frankfurt, whose 27th edition is dedicated to "Documentary and Democracy in Crisis."
On Wednesday, December 15, at 7:30 p.m., we will screen Skip Norman's film ON AFRICA (1970), recently digitized, together with Harun Farocki's YOUR NEWSPAPERS (1968), and talk about both films with Madeleine Bernstorff, Marie-Hélène Gutberlet and Sónia Vaz Borges.
More information about the event here.
"Visible Evidence" screenings and keynotes on location are open to the general public. Tickets can be booked via the Künstlerhaus Mousonturm website.
December 10th, 2021 — Projects / Event