Festival: ARCHIVAL ASSEMBLY #1: September 1-8, 2021, Arsenal Cinema & more, Berlin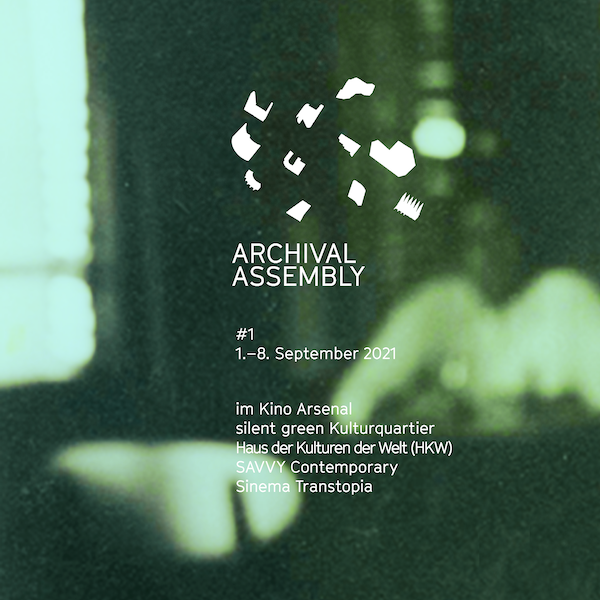 Over the past five years, we have participated in Archive außer sich, a collaborative series of research, event and exhibition project, which has also provided a supportive framework for many of our archive-based projects. As a concluding event the Arsenal organizes the Archival Assembly festival, which sees archival work – like cinema – as an artistic, social and political practice.
From September 1-8, Archival Assembly #1 brings together film archives and film archival projects for an exchange with the public. Four intertwined parts outline the festival that takes place at Arsenal Cinema, silent green Kulturquartier, Haus der Kulturen der Welt (HKW), SAVVY Contemporary, Sinema Transtopia.
The Harun Farocki Institut will be present with two contributions at the Arsenal Cinema:
Firstly, on September 5 from 11 a.m. to 3 p.m., with the symposium Recht auf Öffentlichkeit II. Die Zukunft der TV-Archive (The Right to a Public II – The Future of TV Archives) as a continuation of the symposium Recht auf Öffentlichkeit. Arbeit mit TV-Archiven (The Right to a Public – Working with TV Archives). Both symposia (in German) were conceived by Vivien Buchhorn, Merle Kröger and Volker Pantenburg.
At 6:30 p.m. on the same day, HaFI, together with Savvy Contemporary, will present and discuss the film ON AFRICA by Skip Norman (1970, FRG), whose works and working contexts are topics of our current (and still growing) online journal Rosa Mercedes 03.
For the full Archival Assembly #1 program, click here.
August 18th, 2021 — Projects / Event