e-flux journal: Navigation Beyond Vision II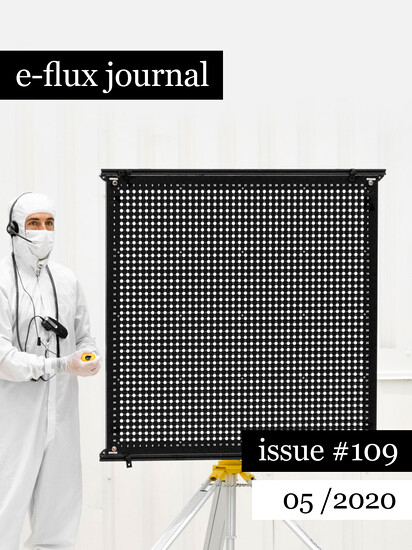 This second part completes the publication of all the contributions made at the conference by the same title, which HaFI and e-flux journal organized at the Haus der Kulturen der Welt (HKW) in Berlin in April 2019. Co-edited by HaFI, e-flux #109 contains contributions by Ramon Amaro/Murad Kahn, Maïté Chénière, Kodwo Eshun, Doreen Mende, Laura Lo Presti, Mariana Silva and Brian Kuan Wood.
For Navigation Beyond Vision II click here.
May 26th, 2020 — Projects / Publication