October 2018: Nothing takes place but the place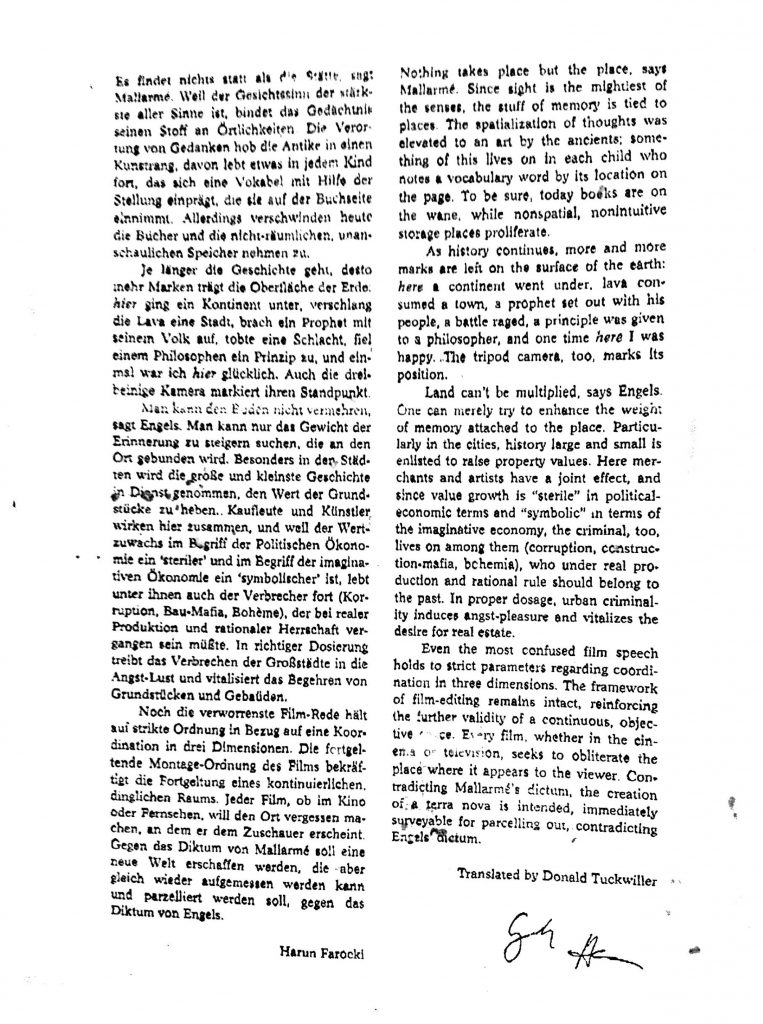 This short text was posthumously found in Farocki's papers. Donald Tuckwiller, the translator, has told us that he sent his translation to Farocki in April 1998.
By now, we have not been able to find out if (and if so: where) the text was published.
We are looking forward to receiving hints and clues: info@hafi-neu.test
October 18th, 2018 — Archive / Showcase