Showcase May: Werner Dütsch: Film in Germany
May 27th, 2019, Elsa
Congress, Academy, Archive viewings: The Whole Life: Archives and Reality, May 19-25, 2019, Dresden
May 13th, 2019, Elsa
Showcase April: Biographical Note
May 13th, 2019, Elsa
more

less

news
Tag: Harun Farocki Institut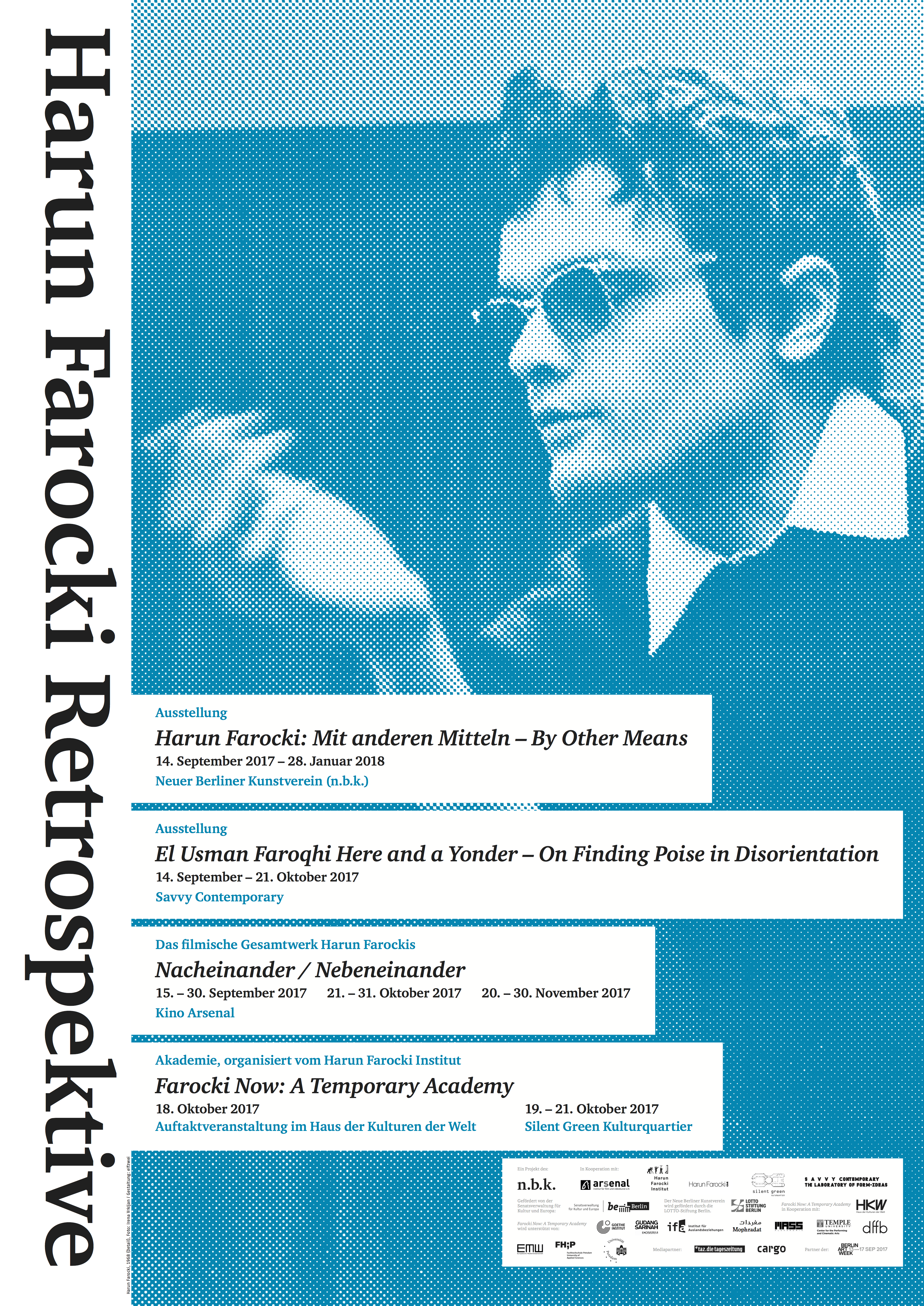 Tonight: Opening of the retrospective of Harun Farocki's work for cinema and television at Kino Arsenal.
September 15th, 2017, Event / Projects
Helmut Färber's 80th anniversary was celebrated by some (German language) texts in the media
April 26th, 2017, Projects / Research
The talk will include the screening of "Ronny und Harun spielen Theater" which is a short documentary of a staged scene from "Etwas wird sichtbar" ("Before Your Eyes Vietnam"), 1982.
February 16th, 2017, Event / Projects
Formulating a poetic framework to explore the contemporary landscape of media and terror.
January 31st, 2017, 2016 / Residency
For the Harun Farocki Institut, Peter Weiss' 100th birthday on November 8, 2016 meant an opportunity to take a closer look at Farocki's WDR program "On display: Peter Weiss".
November 8th, 2016, Projects / Research
We were isolated individuals and simultaneously subsumed into a totality* 

October 12th, 2016, Event / Projects
The Harun Farocki Institut organizes Farocki Now - A Temporary Academy as a component of the "Harun Farocki Retrospective".
August 30th, 2016, Event / Projects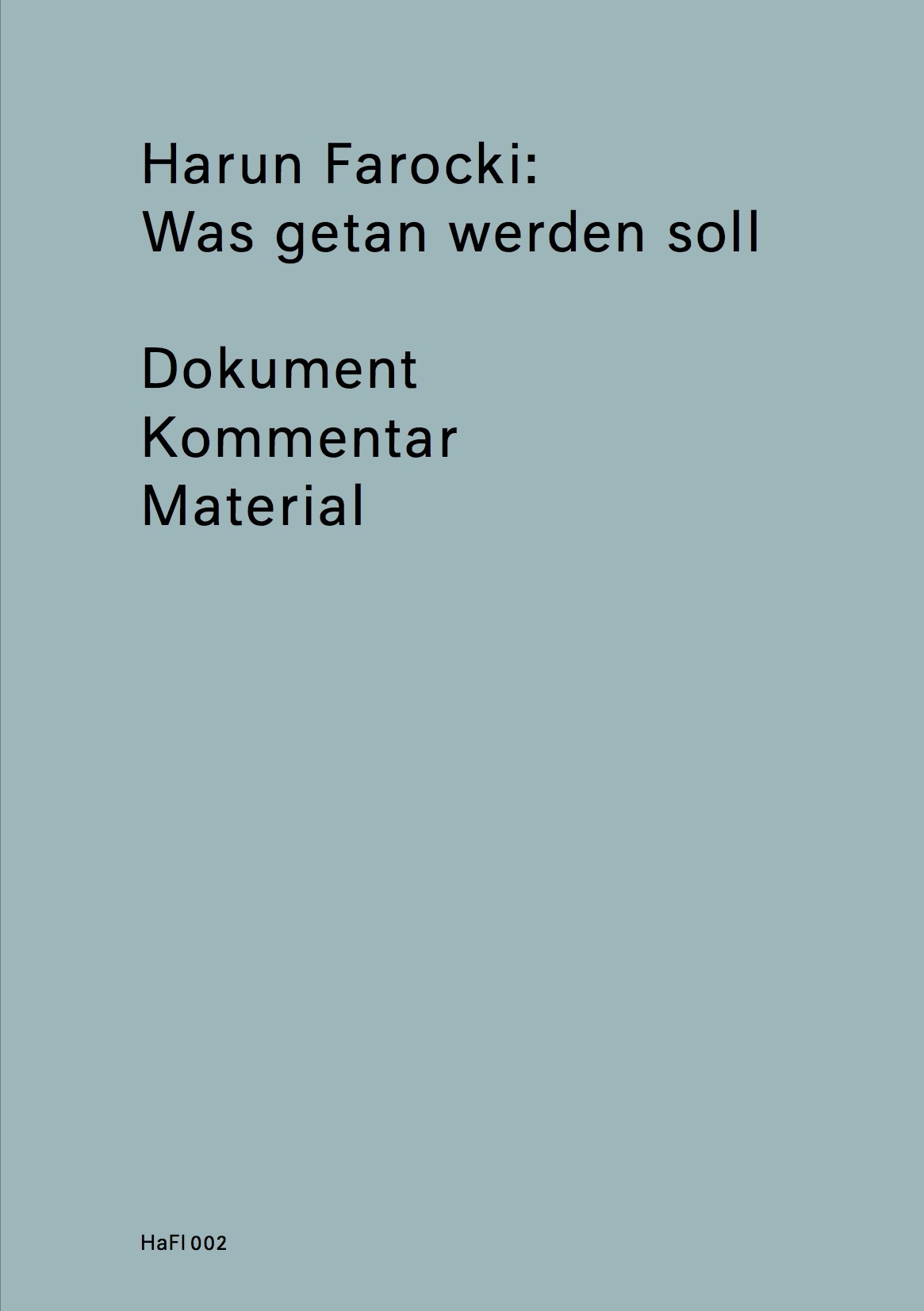 A working paper by Farocki (1975/76), a commentary by Tom Holert, Doreen Mende and Volker Pantenburg followed by a letter by Peter Nestler.
August 17th, 2016, Projects / Publication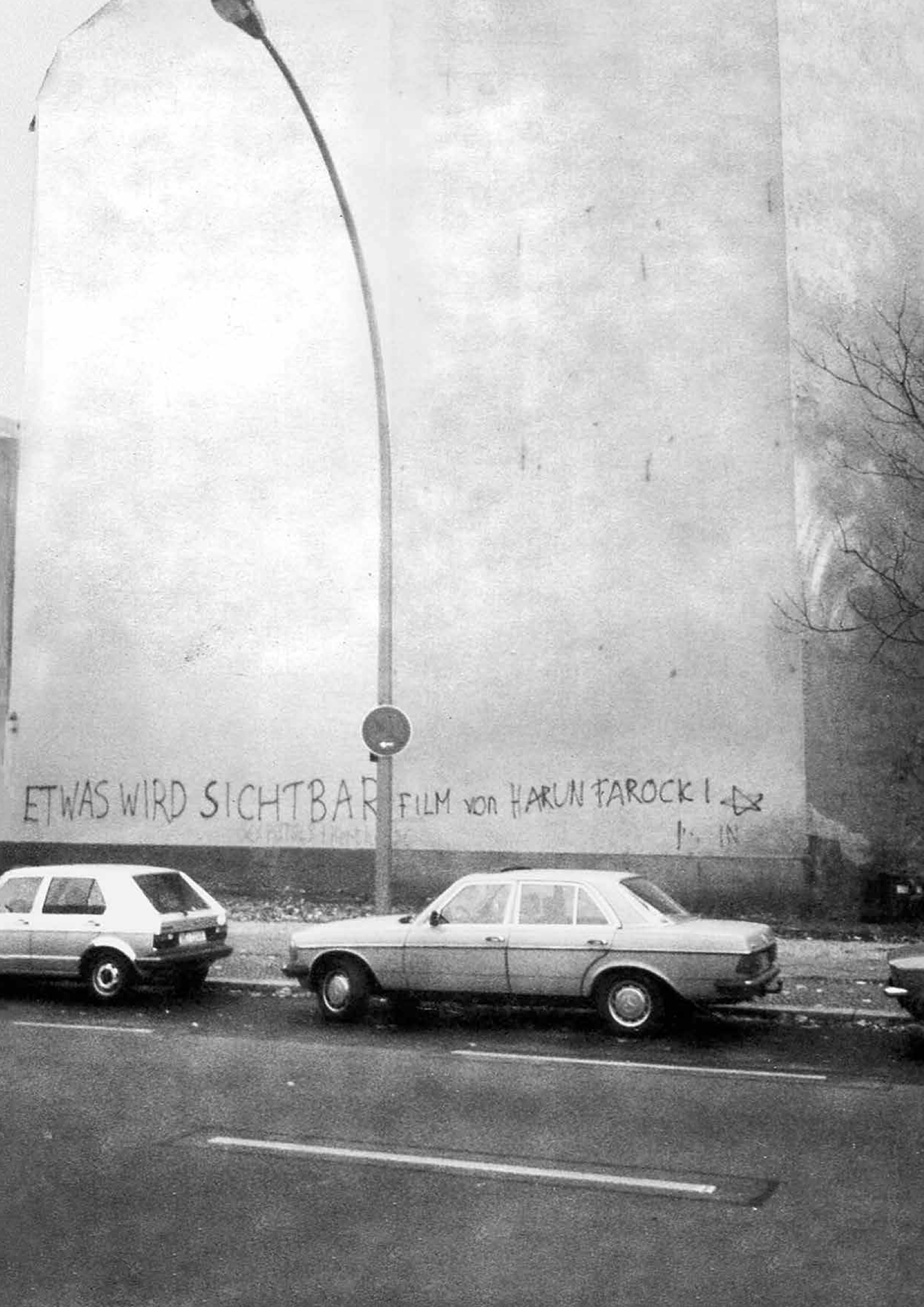 The Institut's first public appearance at Berlinale 2016. A graffiti by Harun Farocki.
February 7th, 2016, Projects / Publication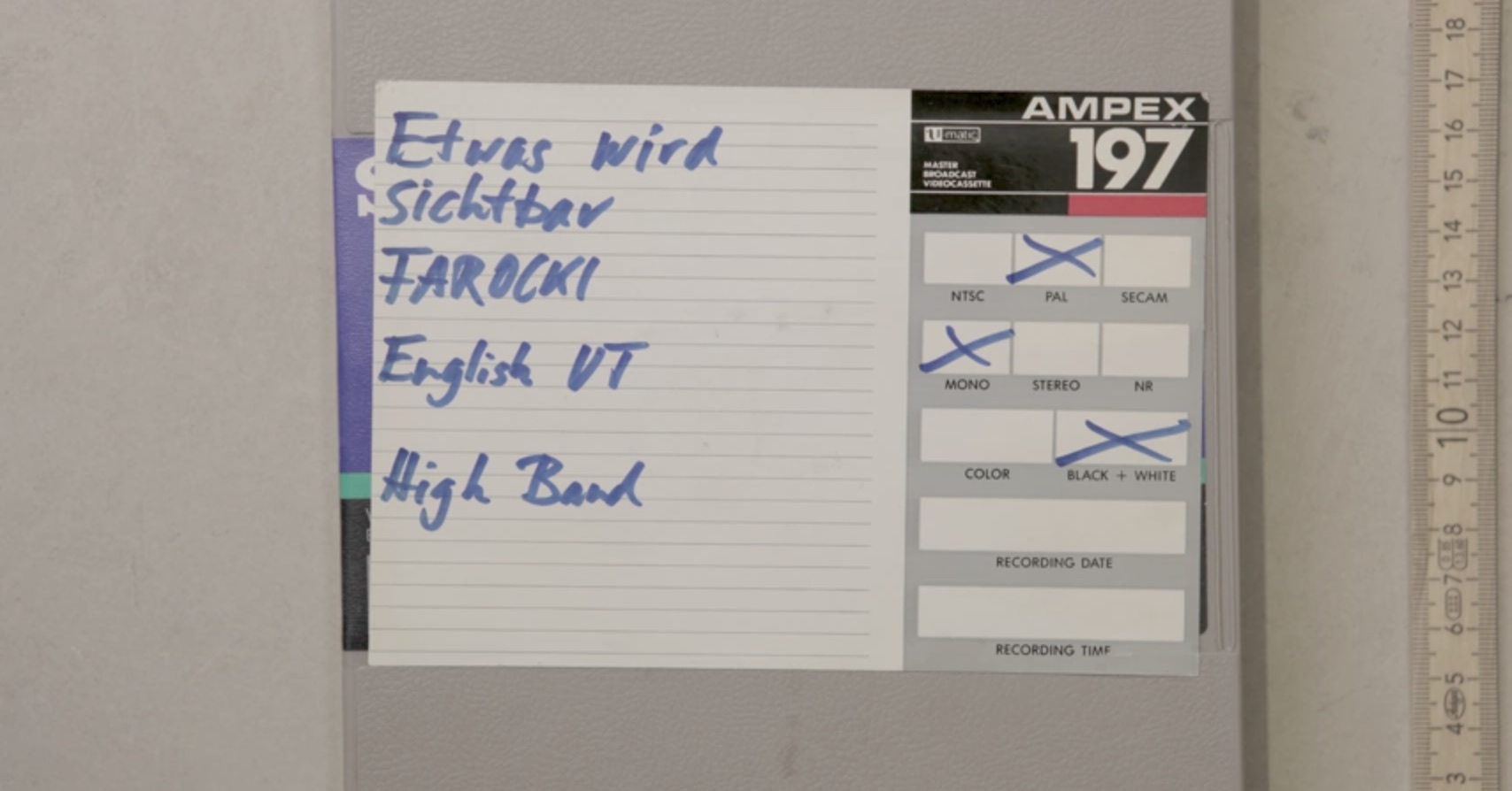 Material to investigate the present, the future past. Impressions from the archive of the Farocki Institut.
February 4th, 2016, Projects / Publication
The Harun Farocki Institut (HaFI) is a charitable foundation trust established in 2015. Its official bodies, in accordance with the Articles of Association, are the Board of ...
January 23rd, 2016,
In December 2018 we celebrated the three-year existence of HaFI together with the friends, the Farocki family, and our project partners, who all e...
January 23rd, 2016,