Showcase August 2019: WeltBild – a proposal by HaF. More here.
September 2nd, 2019, Elsa
The film NIEMANNS ZEIT – EIN DEUTSCHER HEIMATFILM (BRD 1985) by Marion Schmid/Horst Kurnitzky on September 11, 2019, at the Arsenal Cinema. More here.
September 2nd, 2019, Elsa
HaFI 010 on Werner Dütsch is now available! More here.
August 4th, 2019, Elsa
more

less

news
Tag: Archive
News from the archive: INSTRUCTIONS ON HOW TO PULL OFF POLICE HELMETS and UNTITLED OR: NIXON COMES TO BERLIN, both made in 1969.
November 30th, 2017, Archive / Showcase
see German post.
October 31st, 2017, Showcase
The talk will include the screening of "Ronny und Harun spielen Theater" which is a short documentary of a staged scene from "Etwas wird sichtbar" ("Before Your Eyes Vietnam"), 1982.
February 16th, 2017, Event / Projects
For the Harun Farocki Institut, Peter Weiss' 100th birthday on November 8, 2016 meant an opportunity to take a closer look at Farocki's WDR program "On display: Peter Weiss".
November 8th, 2016, Projects / Research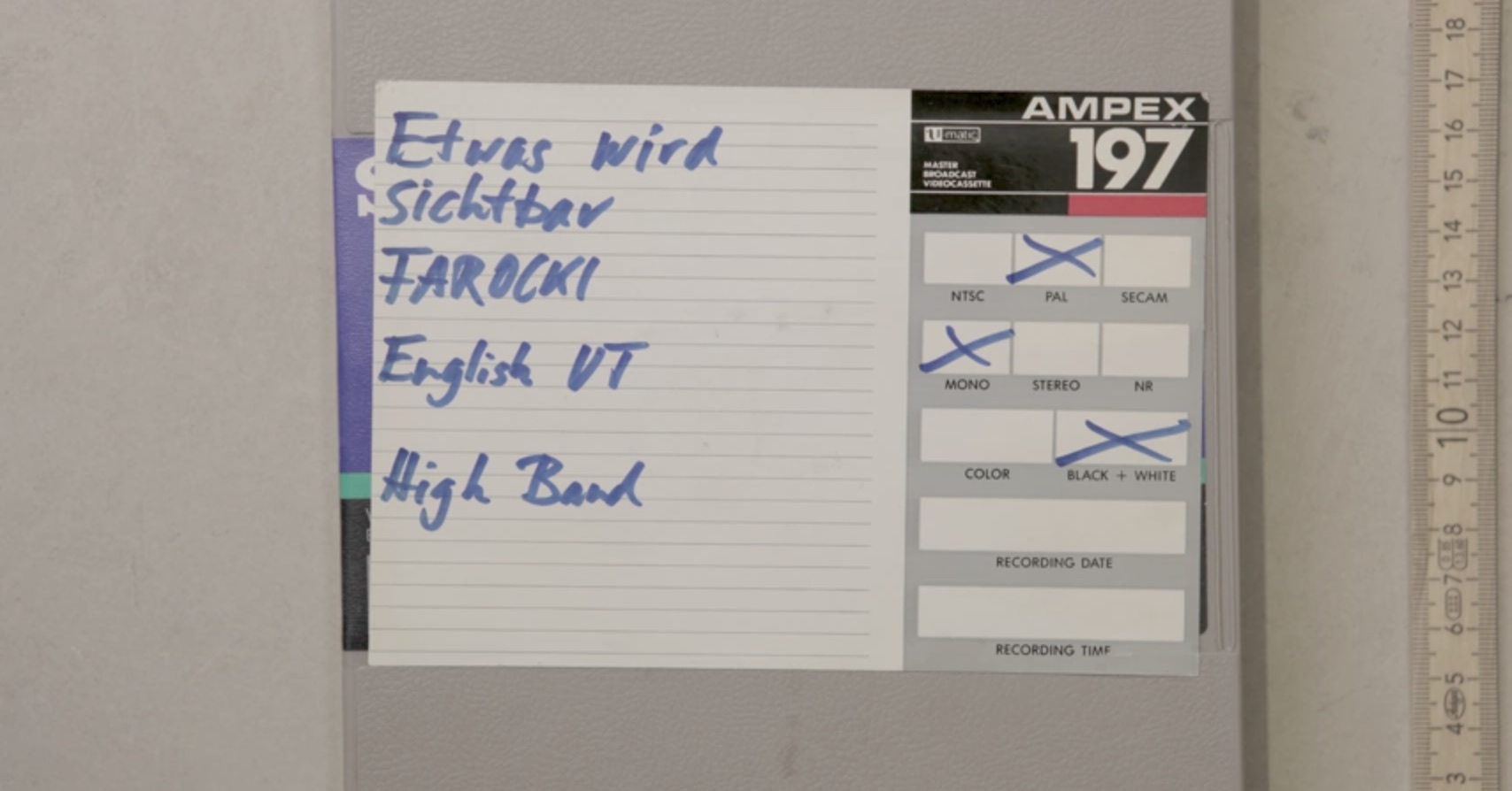 Material to investigate the present, the future past. Impressions from the archive of the Farocki Institut.
February 4th, 2016, Projects / Publication
The Harun Farocki Institut (HaFI) is a charitable foundation trust established in 2015. Its official bodies, in accordance with the Articles of Association, are the Board of ...
January 23rd, 2016,