[Screening and Discussion]: BETWEEN BEFORE AND AFTER WAR by Marichka Lukianchuk, June 4, 2023, 6 p.m., silent green, Berlin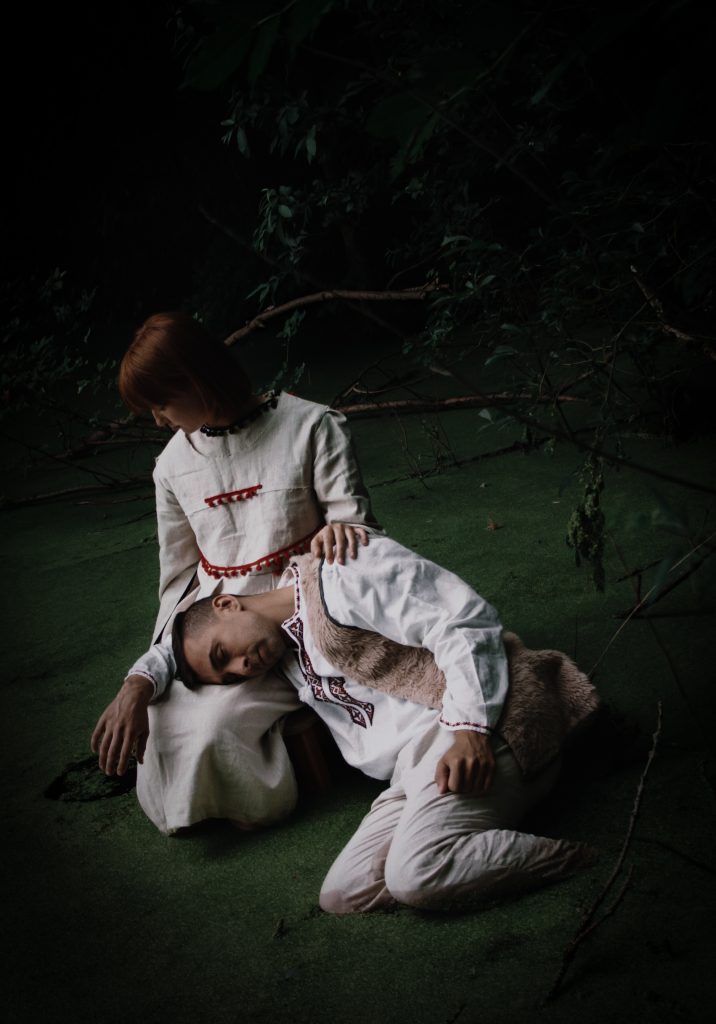 On June 4 at 6 p.m. we present the outcomes of the one-year Harun Farocki Residency by the Ukrainian filmmaker and artist Marichka Lukianchuk, which was funded by the Senate Department for Culture and Europe of the State of Berlin and facilitated by Artists at Risk. The event consists of the presentation of the two-part video work Between Before and After War (work-in-progress) followed by a discussion moderated by Clio Nicastro.
Using a poetic symbolic language, Between Before and After War approaches war in a global cultural, historical, and psychological context. Inspired by the war dreams of Ukrainians, the video revolves around the impact of war on an individual and collective psychic space. It considers different elements of Ukrainian culture in relation to the present and contains references to the Ukrainian novel by Lina Kostenko entitled Berestechko. Like a collage, the video with its dream-like structure consists of several chapters and storylines that intertwine and develop throughout the work, thus creating a cohesive picture. Through the prism of the war, Between Before and After War offers a poetic view on freedom, love, coping with loss and trauma, decision-making and positioning, as well as life and death – observed from the standpoint of "Between Before and After War."
Between Before and After War
Screening of the two channel video and discussion
With Marichka Lukianchuk. Moderation: Clio Nicastro
Sunday June 4, 6 p.m.
silent green, Cupola
Gerichtstrasse 35, 13347 Berlin
Free admission
Marichka Lukianchuk is a visual artist and a film-maker from Ukraine who also works collaboratively. In 2021 she graduated from Interdisciplinary Arts studies at Zuyd University of Applied Sciences, The Netherlands. Her short films Past Future Mountain (view the film here) and Spiderweb for Shelter and Hunt were featured in international film festivals.
Credits: The Harun Farocki Residency with Marichka Lukianchuk is part of the Ad Hoc Fellowship Program, funded by the Senate Department for Culture and Europe of the State of Berlin. It was facilitated by the Artists at Risk (AR)-Ukraine Solidarity Group.
May 20th, 2023 — Projects / Event